Dr. G. Sivaram, MS (General Surgery), MRCS, DNB (General Surgery) M.Ch (Surgical Oncology)
Recnac Cancer Clinic
Chennai, India
Dr. Sivaram completed his MBBS in Madurai Medical College, Madurai in 2002 and his MS in General Surgery in JIPMER, Puduchery in 2008. He qualified as a Member of the Royal College of Surgeons, Edinburgh, UK in 2009 and as DNB in General Surgery in 2010. He completed his M.Ch in Surgical Oncology at the Cancer Institute (W.I.A.), Chennai in 2013.
He is a surgical oncologist with over 15 years medical experience, over 10 years as a surgeon and 5 years as a surgical oncologist. He specialized in Head & Neck, Thoracic, Breast, Gastrointestinal, Hepatopancreaticobiliary, Gynaecological, Urological and Musculoskeletal cancers.
He is a Consultant Surgical Oncologist with Apollo Cancer Institute, Chennai and Ganesamoni Hospital, Nagercoil. He is also a Visiting Consultant at Dr. ND Jeyasekaran Hospital, Nagercoil. From 2003 till 2016 he has worked at Madurai Medical College, Ganesamoni Hospital, Nagercoil, JIPMER, Puduchery, Cancer Institute, Adyar, ApolloSpeciality Hospitals, Chennai and Global Cancer Institute, Global Health City, Chennai under various surgical capacities.
Dr. Sivaram has attended numerous conferences and workshops. He has made multiple presentations at various forums. He has also been involved in research and have published his research findings.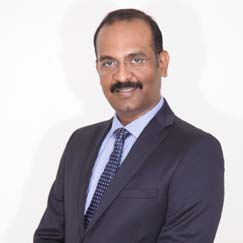 Easy appointments
Doctor appointment is made easy and systematic. patients gets instant schedule and get confirmation.

Best Doctors
Recnac Oncology has a team of doctors with good experience in Oncology.

Pharmacy
Always amply stocked for all your pharmaceutical needs!

High Quality Service
For execution of the offered services within the assured time frame and best treatment
WE CARE ABOUT YOU AND YOUR FAMILY
RECNAC is an endeavor of four oncologists based in Chennai, trained at four renowned cancer institute's across the length and breadth of India, who have come together as a team to provide evidence based cancer treatment .
Contact