Dr. M. Sivakumar MS (General Surgery), M.Ch (surgical Oncology), DNB, FMAS
Recnac Cancer Clinic
Chennai, India
Dr. Sivakumar completed his graduation in VMKVMC Salem in 2004 and his Post Graduation in General Surgery from Madurai Medical College in 2009. He completed his M.Ch (Surgical Oncology) in Cancer Institute (WIA) in 2014, DNB (Surgical Oncology) in 2014 and Fellowship in Minimal Access Surgery in AMASI in 2017.
He has a special interest and expertise in Pseudomyoma peritonei, Colorectal and Ovarian cancers, Gastrointestinal Oncology, Musculoskeletal oncology, Urological oncology, Paediatric oncology and Minimally Invasive Surgery.
He has assisted and performed Head & Neck cancer, Thoracic cancer, Breast cancer, Gastrointestinal cancer, Gynaecological cancer, Urology cancer, Musculoskeletal cancer, Skin cancer and Paediatric cancer surgeries. He also specializes in Preventive oncology screening.
He has worked as a Senior Resident in Surgical Oncology at JIPMER Puduchery from 2009 to 2011, as Senior Resident, Surgical Oncology at Cancer Institute (WIA), Chennai from 2011 to 2014, as Asst. Professor, Surgical Oncology at Cancer Institute (WIA), Chennai from 2014 to 2017 and Consultant Surgical Oncologist from 2018 in Chennai and Tanjore.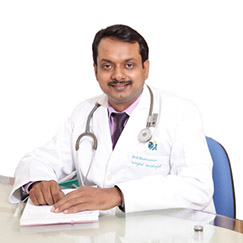 Easy appointments
Doctor appointment is made easy and systematic. patients gets instant schedule and get confirmation.

Best Doctors
Recnac Oncology has a team of doctors with good experience in Oncology.

Pharmacy
Always amply stocked for all your pharmaceutical needs!

High Quality Service
For execution of the offered services within the assured time frame and best treatment
WE CARE ABOUT YOU AND YOUR FAMILY
RECNAC is an endeavor of four oncologists based in Chennai, trained at four renowned cancer institute's across the length and breadth of India, who have come together as a team to provide evidence based cancer treatment .
Contact