Dr. Balaji. R, M.S. (Gen. Surgery), M.Ch, DNB (Surgical Oncology), FRCS
Recnac Cancer Clinic
Chennai, India
Dr. Balaji completed his MBBS from Govt. Stanley Medical College & Hospital, Chennai in 2004. He completed his post graduation in Gen. Surgery from Govt. Rajaji Hospital & Madurai Medical College, Madurai in 2007. He qualified as a Fellow of the Royal College of Surgeons, UK in 2008 completed his M.Ch in Surgical oncology from Cancer Institute (W.I.A), Adyar, Chennai and his DNB in Surgical Oncology in 2012.
He is an academic with great experience having worked as Asst Professor in General Surgery at Meenakshi Medical College Hospital & Research Institute, Kanchipuram, Asst Professor in Surgical Oncology in Cancer Institute (WIA) Adyar, Chennai and SRM Medical College Hospital & Research Centre, Kanchipuram in the period from 2007 to 2014.
He has various academic achievements to his credit, has attended numerous CME Programmes & Conferences and published numerous Papers and made Poster Presentations on caners at various Forums.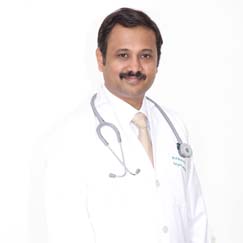 Easy appointments
Doctor appointment is made easy and systematic. patients gets instant schedule and get confirmation.

Best Doctors
Recnac Oncology has a team of doctors with good experience in Oncology.

Pharmacy
Always amply stocked for all your pharmaceutical needs!

High Quality Service
For execution of the offered services within the assured time frame and best treatment
WE CARE ABOUT YOU AND YOUR FAMILY
RECNAC is an endeavor of four oncologists based in Chennai, trained at four renowned cancer institute's across the length and breadth of India, who have come together as a team to provide evidence based cancer treatment .
Contact